Salt Free Spices & Seasoning Gift Sets
Sets & Discounts
Save by buying sets or in quantity.
The Family Collection, The Sportsmen's Collection and The 9 Pack Special are available in prepackaged gift sets with cookbooks included. Or, choose any combination of 3, 6 or 9 bottles and save big!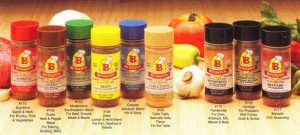 Showing all 7 results