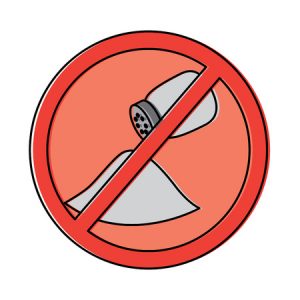 Did your doctor just tell you you need to go on a no-salt diet right away? Alternatively, have you decided you want to try a no-salt diet to see what effect it has on your health? It can be challenging putting together delicious meals that don't have any salt in them, but it is possible to do it. Here are a few tips on how you can manage a no-salt diet.
Purchase fresh foods as often as you can.
If just about everything that you cook comes out of a box or some other kind of packaging, it's going to be difficult to cut salt from your diet. You should get into the habit of buying more fresh foods like fruits, vegetables, meat, chicken, and fish. When you buy fresh foods, it'll make it easier for you to steer clear of salt.
Commit to cooking things from scratch without salt.
Buying fresh foods is great if your goal is to cut salt completely out of your diet. But they're not going to do you much good if you get them home and cover them in store-bought sauces, dressings, and marinades. Instead, you should commit to cooking everything you make from scratch and add flavor to them with homemade sauces, dressings, and marinades without salt in them.
Use salt-free seasonings and salt substitutes instead of salt.
If you find that you just don't enjoy eating as much as you used to once you eliminate salt from your diet, consider working salt-free seasonings and salt substitutes into the mix. They can deliver the flavor you want without subjecting you to any salt in the process. It'll help you stay healthier while providing you with the flavorful meals you're craving.
Preparing to start a no-salt diet? Benson's Gourmet Seasonings specializes in helping people get their hands on salt-free seasonings as well as salt substitutes. Call us at 626-969-4443 today to find out which seasonings would be best for your diet.